Why are shape shifting soldiers from another universe stealing human heads?
Satisfy Your Inner Geek
Dispatches
Starmada Restock
Good news, everyone! The first printing of the Unity Rulebook has sold out, and we are placing a restock order. This means that for a limited time, you can purchase the book for 20% off retail price. If you haven't gotten yours, what are you waiting for?
Starmada Unity is Here!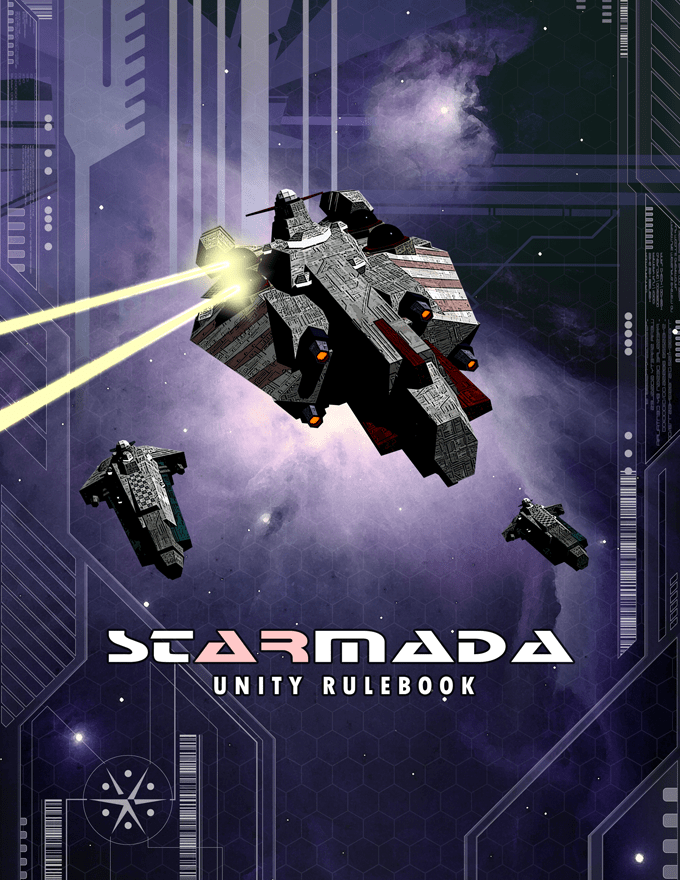 The Unity Rulebook represents what we expect will become the definitive version of a game that has gone through several updates over more than two decades. In that time, players around the world have grown to love Starmada for its shallow learning curve, depth of experience, and ease of play, even as they differ over which release represents the One True Vision.
The goal of this edition, designated PROJECT UNITY, was to draw from the best parts of each incarnation of the game, from the Compendium and Starmada X, through the Admiralty Edition and 2012's Nova Rulebook, and unify those concepts in a way that allows experienced starship captains to continue enjoying the game they love while drawing new players into the fold.
Site Updates
We've been working hard to update the look and responsiveness of our web site. Have a look around, and let us know what you think!
Jutland Data Cards Now Available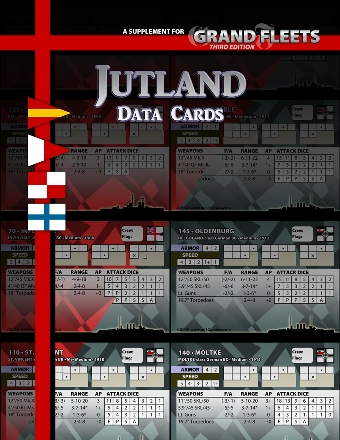 On May 31, 1916, the dreadnought battleships of Great Britain and Germany met for the first, and only, time. All told, 250 warships carrying upwards of 100,000 sailors clashed in the cold grey seas of the North Sea, with the outcome of the Great War in the balance. By the time the fleets separated the following morning, nearly 200,000 tons of shipping lay on the sea floor.
Now, players can refight this epic engagement with Grand Fleets ship data cards representing the forces of the British Grand Fleet and German Hochseeflotte.
Jutland: Data Cards covers every major warship involved in the Battle of Jutland, from mighty battleships to fast light cruisers: 109 in all. Each full-color data card includes game data and a silhouette of the ship. These cards are the same size as standard playing cards, allowing players to slip them into common deck protectors and track damage with a dry erase marker that will wipe clean after the battle!
Recent Discussion